Nickel is a strategic commodity for Indonesia: Deputy Trade Minister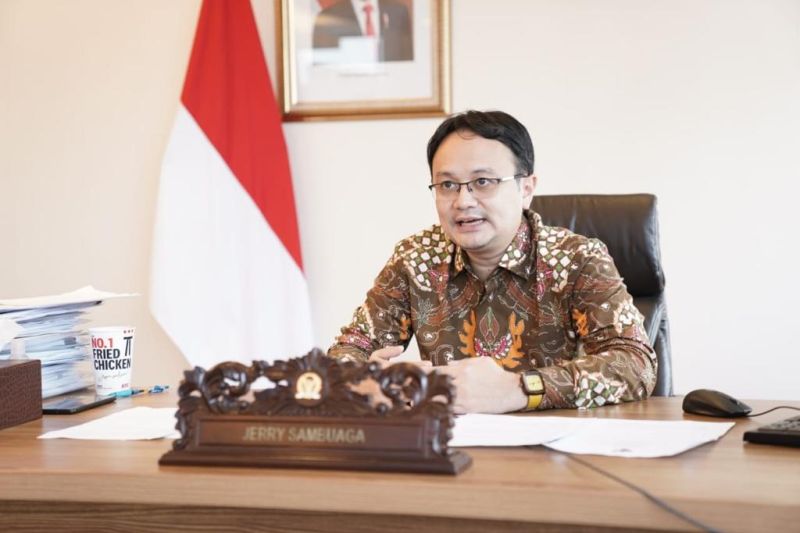 Jakarta (ANTARA) - Nickel is an important strategic commodity for Indonesia's national economy,, Deputy Trade Minister Jerry Sambuaga said in a written statement released here on Saturday.
Thus, while the European Union (EU) has filed a lawsuit against Indonesia on the nickel ore export ban, Indonesia has the right to limit its nickel trade for the sake of its people and sustainability, he added.
Nickel is one of the materials used to make batteries for various goods, including electric vehicles, which have become a global trend, he noted.
Indonesia is the world's primary nickel producer, which is why the nation's nickel is often targeted by the international market, Sambuaga said.
The government is striving to optimize nickel's contribution to the national economy and the restriction of nickel exports is a part of that effort, he explained.
"The goal is for us to have better management through down-streaming of raw mining material industry in accordance with President Joko Widodo's directive," the minister elaborated.
This action, which is meant to ensure the utilization of limited and non-renewable resources can bring a positive impact in the long term, is actually beneficial for the international community, he said.
The Vice Minister further said he expects the nickel-based industry to also grow by taking advantage of this momentum afforded by the fight against the EU lawsuit.
With the export ban, nickel trade and industry could provide its highest value, in accordance with President Widodo's mandate, he added.
The Trade Ministry has received full support from other parties such as the Foreign Affairs Ministry, Supreme Court, Energy and Mineral Resources Ministry, and Indonesia's representatives to the World Trade Center (WTO) and EU, Sambuaga informed.
This healthy cooperation is a good indicator and precedent for collaboration in other institutions, he noted.
Collaboration between ministries is also improving which can be observed from other programs, such as in the handling of the COVID-19 pandemic, he said.
"I feel that coordination, synergy, and collaboration between ministries and institutions is becoming stronger every year. This strengthens our solid teamwork in fighting against the lawsuit by the European Union," he affirmed.